Before and After School Care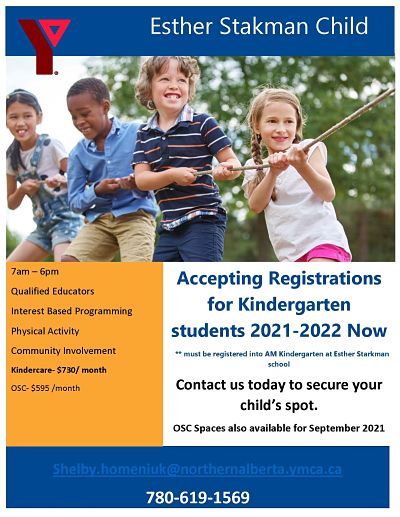 The YMCA has entered into a partnership with Esther Starkman School to provide before and after school care for elementary students only on location at the school. At present there are spots available for Grades 1 to 6. Please contact Shelby at the e-mail or phone number below if you have any questions.
If you are interested in before and after school care for your child, please contact Sandra Brabbins - Program Director - email to: Sandra.brabbins@northernalberta.ymca.ca
- located within the school, 780-619-1569
PLEASE NOTE: Please note Kindergarten daycare is available for students enrolled in the morning class.